Here is my review of the Northwest Naturals frozen raw cat food. This company does also make a freeze-dried version and treats; I chose not to include those in this review because I normally don't buy those types of things for my cats.
Within the last year or so, a co-worker told me about this brand because even though she makes her own raw pet food at home, occasionally she uses this and approves of the ingredients.
I am always willing to try something with a glowing recommendation from someone I know in real life.
Like Rad Cat, they are also based in Oregon. They have been making raw frozen food for both dogs & cats since 1990.
They make 2 single protein diets for cats formulated for all life stages:
Chicken (57 calories per ounce)
Turkey (59 calories per ounce)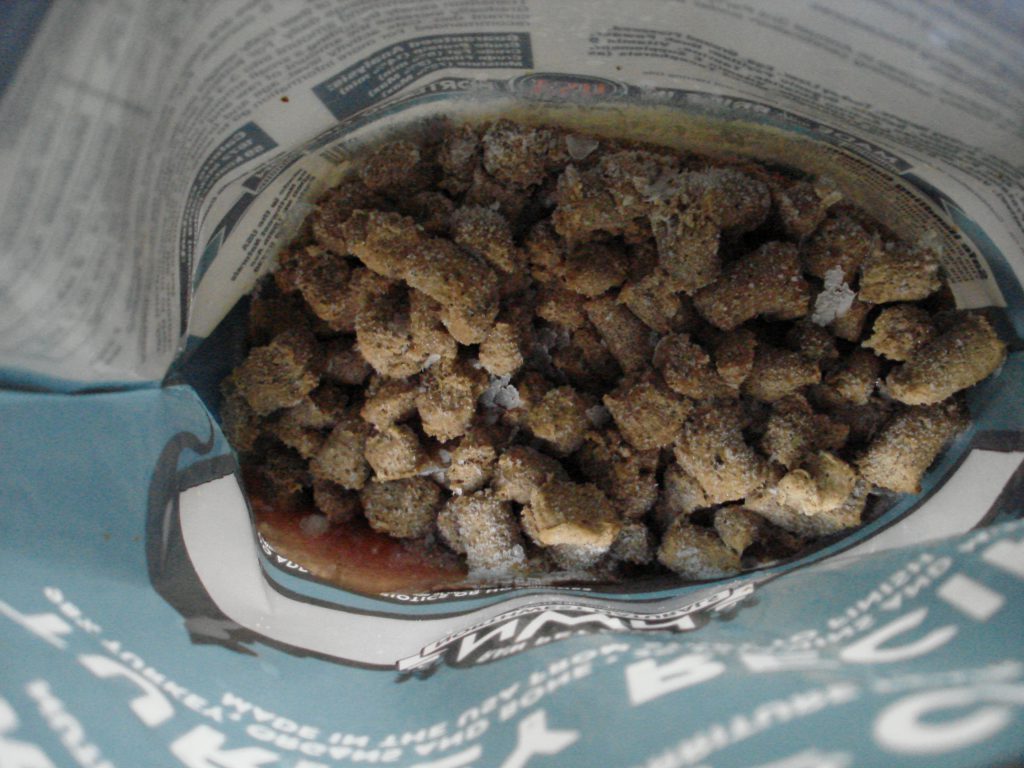 Both flavors do contain psyllium husk powder. This can be helpful for cats that have a history of constipation.
Some raw feeders feel that psyllium should always be included in cat food, but not every cat needs extra fiber to have a normal poop.
My cats have pooped just fine on both raw foods with psyllium, and raw foods without psyllium- and canned foods.
I wouldn't worry too much about it unless you already know that your cat has constipation or other digestive issues. Just know that they will poop a bit less in general on raw than they will on dry kibble.
I think sometimes psyllium powder may be used as a texturizer too.
I'm so happy that they did not add any fruit or veggies, but they did add flaxseeds and I'm not sure why. Flaxseeds are known to be a source of fats/oils but must be ground for us to absorb them (at least for humans).
Cats cannot break down, digest and metabolize plant parts. I really don't know if this ingredient was added for fiber, texture, or nutrients.
Overall, though, this is a very high quality species-appropriate raw food for cats.
There is a wider variety of proteins available for dogs, however those are all too low in taurine and protein for cats to eat as a maintenance diet.
I like the fact that they are transparent and share exactly where they source their meats. Many companies don't.
From their website: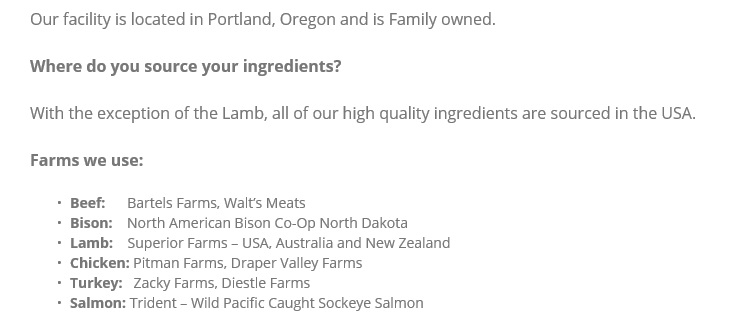 Northwest Naturals is one of the many companies that use high pressure processing (HPP) on their poultry to kill microbes while preserving the enzymes present in raw food.
The pressure actually fractures the cell walls of Salmonella, E.coli and Listeria. It does not affect the nutritional quality of the food or heat it at all.
HPP is not limited to pet food, it is also used to preserve juices too. Juices for people, not pets 🙂
Their poultry meat is USDA inspected and antibiotic and hormone free.
Sure it sounds great, but how does it taste?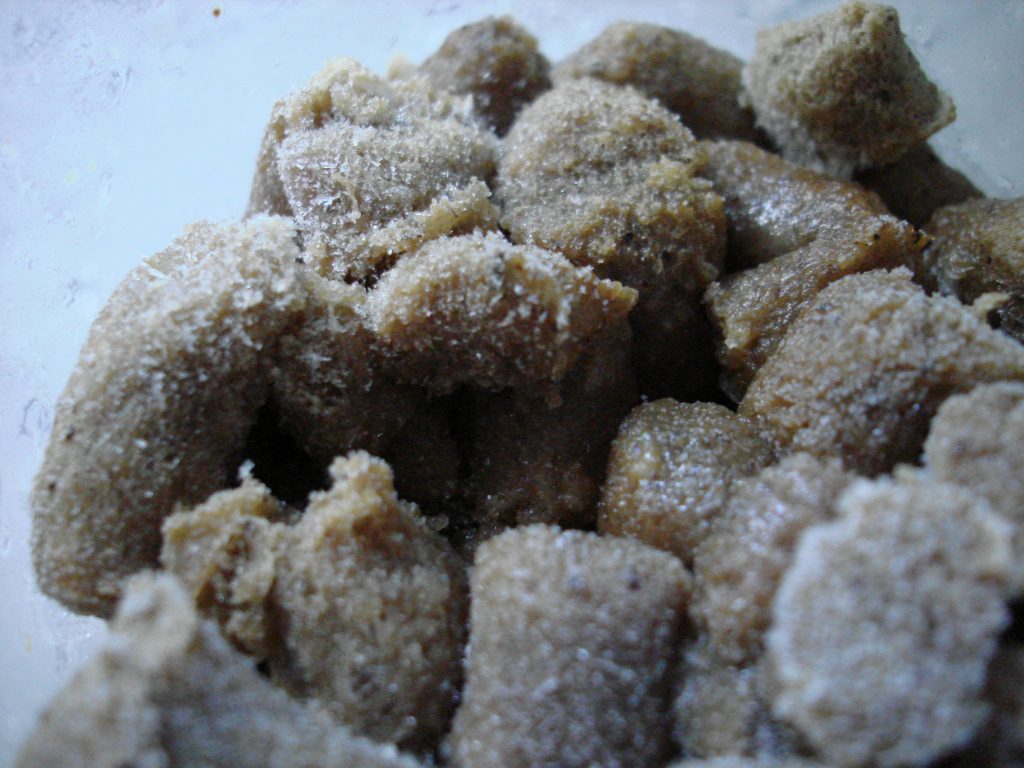 It comes pre-shaped into a kibble shape the company calls 'nibbles'. When thawed, it looks just like the photo above but without the ice crystals.
Both of my cats like it and will eat it. They've tried both the chicken and turkey. They never had any issues on it.
The last time I fed this about a week ago, one of them regurgitated it on the carpet 🙁 which may have been from switching from a food that contains bone meal to one that contains real ground bone ?
I'm not sure what the reason was- and that's okay. Sometimes regurgitation happens.
Northwest Naturals does contain real raw ground bone. They say is it 'fine' ground to 1/8 inch. There are 25 mm in an inch, so 1/8 inch is around 3mm.
I have only gone through about 5 or 6 bags in total.
The main reason I wouldn't feed this more regularly is the price. It costs around $19.99 for a 2 pound bag in my area.
Divided by 2, that equals ~$10 per pound. Yikes! Compare that to Allprovide at $4.50 per pound, or a home-prepared diet which might cost ~$3-4 per pound.
It is a bit harder to find as well.
Locally, Chuck and Don's is the only store that carries the frozen version for cats. Bentley's Pet Stuff carries the frozen only for dogs, and has only the freeze-dried chicken recipe or freeze-dried turkey recipe for cats. Weird.
Luckily they have a store locator on their website if you want to find it near you.
Click here to check the freeze-dried prices on Amazon for cats.
Click here to check the freeze-dried prices on Amazon for dogs.
Would I recommend this product to a friend? Yes.
Pros:
No fruits or veggies added
HPP'd to kill bacteria (while preserving enzymes)
Frozen and freeze dried options available
Cons:
Only 2 protein options for cats
Only 2 pound bags available for cats
Expensive at about $10 per pound
Contains flaxseeds
Have you tried this brand of food? Let me know what you think of it. What food should be reviewed next?